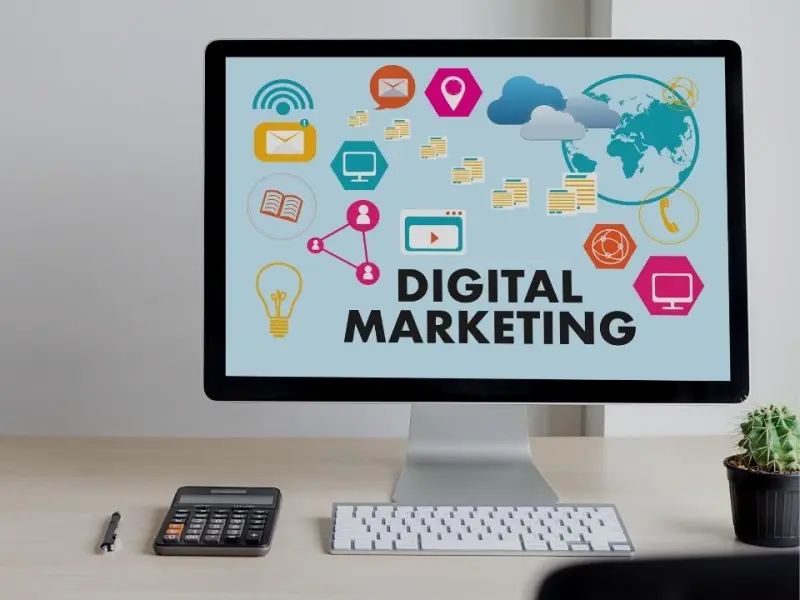 Introduction
Digital marketing has become an integral part of any successful business strategy in today's highly competitive landscape. To thrive in the digital realm, it is crucial to stay updated with the latest trends and best practices. London, being a hub of digital innovation, is home to numerous experts who have mastered the art of digital marketing. In this article, we will delve into the top 10 useful tips shared by experts from SEO services in London, helping you optimize your digital marketing efforts and achieve success in the online realm.
1. Embrace Personalization
Personalization is a key aspect of successful digital marketing campaigns. London digital marketing experts emphasize the importance of tailoring content, offers and experiences to meet the specific needs and preferences of your target audience. Utilize customer data to create personalized marketing messages and deliver them through various channels, including email, social media and website personalization. By offering relevant and targeted content, you can increase customer engagement, loyalty and conversions.
Personalization goes beyond simply addressing customers by their names. It involves understanding their behavior, interests and purchasing patterns to deliver tailored experiences. London experts suggest leveraging automation tools and customer relationship management (CRM) systems to gather and analyze data, enabling you to create personalized campaigns at scale.
2. Leverage Influencer Marketing
Influencer marketing has gained significant traction in recent years. London experts highlight the power of collaborating with influencers who align with your brand values and target audience. Partnering with influencers can help amplify your reach, build credibility and drive conversions. However, it is crucial to carefully select influencers who have a genuine connection with your target market.
London experts emphasize the importance of building long-term relationships with influencers based on mutual trust and authenticity. Instead of one-off campaigns, nurturing relationships with influencers can yield better results. These relationships can be fostered through consistent engagement, co-creation of content and providing influencers with exclusive experiences or products.
3. Harness the Potential of Video
Video marketing has become an indispensable tool for digital marketers. London experts stress the importance of incorporating video into your marketing strategy. From engaging social media videos to informative product demonstrations, videos have a higher chance of capturing your audience's attention and conveying your message effectively.
Investing in high-quality video production is essential. London experts suggest considering the use of professional videographers, animators and editors to create visually appealing and compelling videos. Furthermore, optimizing videos for different platforms and devices is crucial. Mobile optimization, closed captions and video transcripts can enhance accessibility and user experience.
4. Utilize Search Engine Optimization (SEO)
SEO plays a vital role in improving your website's visibility and driving organic traffic. London experts emphasize the importance of optimizing your website's structure, content and technical aspects to improve search engine rankings.
To start with, conduct thorough keyword research to identify relevant search terms and incorporate them naturally into your website's content. Additionally, optimize your meta tags, headings and alt text to provide search engines with relevant information about your content. Building high-quality backlinks from reputable websites can also improve your site's authority and visibility in search results.
Moreover, focusing on user experience is crucial for SEO. Experts from SEO agency London suggest optimizing your website's loading speed, improving mobile responsiveness and creating an intuitive navigation structure. By enhancing user experience, you can increase engagement and reduce bounce rates, positively impacting your search engine rankings.
5. Embrace Social Media Advertising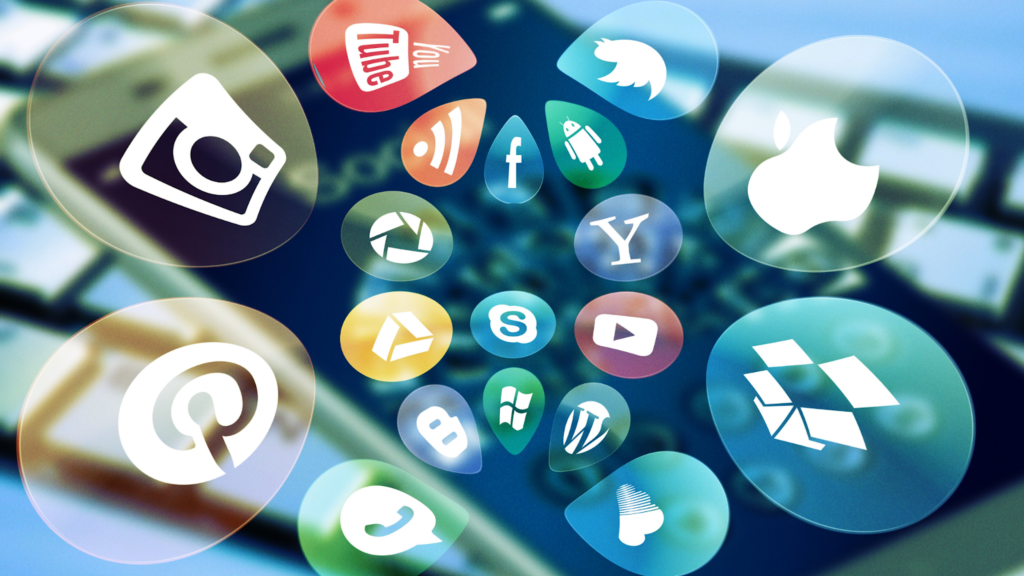 Social media platforms provide excellent opportunities for targeted advertising. London experts recommend leveraging social media advertising to reach your desired audience effectively. Each platform offers unique targeting options, such as demographics, interests and behaviors, allowing you to tailor your ads to specific user segments.
To effectively utilize social media advertising, London experts suggest creating compelling ad creatives that resonate with your target audience. Utilize captivating images, engaging copy and clear calls-to-action to drive conversions. It is also crucial to monitor and analyze the performance of your social media ads regularly. By measuring key metrics such as click-through rates, conversion rates and return on ad spend, you can optimize your campaigns for better results.
6. Prioritize Mobile Optimization
With the increasing use of mobile devices, optimizing your digital marketing efforts for mobile is essential. London experts stress the significance of responsive web design and mobile-friendly content to provide seamless user experiences across different devices.
Ensure that your website loads quickly on mobile devices. Slow loading times can lead to high bounce rates and lost opportunities. Optimizing images and utilizing caching techniques can help improve loading speed. Additionally, ensure that all content, including text and images, is easily accessible and readable on mobile screens.
Mobile optimization also extends to mobile-specific ad campaigns. London experts recommend tailoring your advertising strategies to mobile users, considering factors such as shorter attention spans and limited screen real estate. Utilize mobile-specific ad formats and take advantage of location-based targeting to deliver relevant ads to users on the go.
7. Implement Marketing Automation
Marketing automation tools can streamline and optimize various aspects of your digital marketing efforts. London experts recommend implementing automation for tasks such as email marketing, social media scheduling, lead nurturing and customer relationship management.
By automating repetitive tasks, you can save time and effort while delivering personalized and timely messages to your audience. London experts emphasize the importance of mapping out customer journeys and creating automated workflows based on specific triggers and actions. For example, you can set up automated email campaigns to nurture leads or send personalized recommendations based on user behavior.
However, it is crucial to strike a balance between automation and human interaction. London experts suggest incorporating opportunities for personalization and human touchpoints within automated campaigns. This can include personalized follow-ups, live chat support, or targeted phone calls to enhance customer experiences.
8. Invest in Data Analytics
Data analytics is a crucial component of digital marketing success. London experts emphasize the significance of tracking and analyzing key performance indicators (KPIs) to measure the effectiveness of your campaigns.
Utilize web analytics tools to monitor website traffic, user behavior and conversion rates. Analyzing this data can provide insights into areas for improvement and help you make data-driven decisions. London experts suggest setting up conversion tracking to measure specific actions that align with your business goals, such as purchases, form submissions, or newsletter sign-ups.
Regularly review your marketing strategies based on the data to optimize your campaigns and achieve better results. London experts stress the importance of ongoing experimentation and A/B testing to refine your digital marketing efforts continually. By testing different variations of ads, landing pages and calls-to-action, you can identify the most effective approaches and optimize your campaigns for higher conversions.
9. Stay Abreast of Industry Trends
Digital marketing is a rapidly evolving field, with new trends and technologies emerging constantly. London experts stress the importance of staying updated with the latest industry trends to remain competitive.
Regularly read industry blogs, attend webinars and participate in conferences to expand your knowledge. London, being a hub of digital innovation, offers numerous networking opportunities and industry events. Engaging with other professionals in the industry can provide valuable insights and opportunities for collaboration.
Additionally, following reputable digital marketing publications and thought leaders on social media can help you stay abreast of the latest trends and best practices. Joining relevant online communities and forums can also foster discussions and knowledge sharing.
10. Foster Customer Engagement and Feedback
Building strong relationships with your customers is crucial for digital marketing success. London experts advise fostering engagement and encouraging feedback from your audience.
Actively respond to customer inquiries and comments on social media, blogs and review platforms. Promptly addressing customer concerns and providing helpful responses can enhance your brand's reputation and customer satisfaction.
Utilize surveys and polls to gather feedback and insights from your customers. London experts suggest leveraging customer feedback to refine your products or services, improve user experiences and tailor your marketing strategies.
Engaging with your audience goes beyond just responding to comments. The experts of SEO company London emphasize the importance of creating opportunities for interaction and user-generated content. Encourage customers to share their experiences, stories and reviews. User-generated content can not only foster engagement but also serve as powerful social proof for your brand.
Benefits of London Digital Marketing:
Access to a diverse and affluent market
Proximity to global brands and industries
Networking and collaboration opportunities
Access to top talent and expertise
Availability of cutting-edge technology and tools
Exposure to innovative trends and strategies
Opportunities for career growth and professional development
Access to industry events and conferences
Competitive advantage in the digital marketing landscape
Conclusion
Digital marketing is a dynamic and ever-evolving field and staying ahead of the curve is crucial for success. By implementing the top 10 useful tips shared by experts in London, you can optimize your digital marketing efforts and achieve better results. Embrace personalization, leverage influencer marketing, utilize video, prioritize SEO and social media advertising, optimize for mobile, implement automation and data analytics, stay updated with industry trends and foster customer engagement. By applying these expert tips, you can navigate the digital landscape effectively and drive growth for your business.