BUILDING AMAZING LINKS IS AN ART !!!
Building high-quality links is not an easy task. It can truly put you ahead of your competition. Acrossys Digital being a Best Digital Marketing Agency has an expertise in White hat SEO services and has capabilities in building high-quality, high authoritative links.
Our Premium Niche Blog Post service is a safe and effective way to give your website a major boost in search engine rankings. Just think of your money site getting to the top spot on Google and driving swarms of visitors to your business.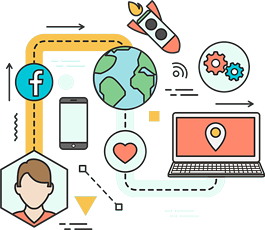 Real Guest Post service is pretty expensive. To see the bigger picture, the real-deal guest posts are richer in links, high in authority, you'll witness a beeline of referral traffic flooding your website and funneling as potential conversions.
Our Search Engine Marketing Services
Our goal is to help you boost your site's ranking on Google and other search engines so you too can enjoy the huge benefits of increased organic traffic as the other top marketers do.