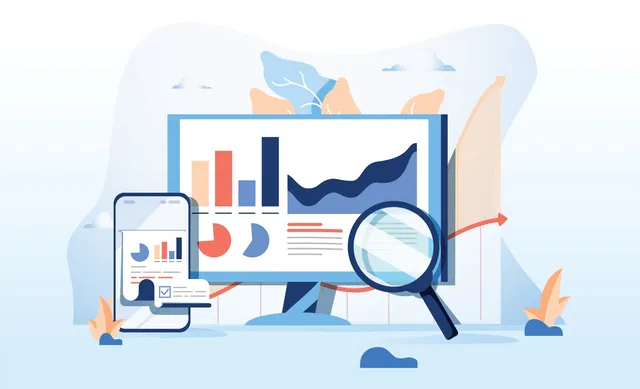 Introduction
In today's digital landscape, search engine optimization (SEO) plays a crucial role in helping businesses improve their online visibility and attract organic traffic. As a result, many businesses turn to SEO agencies and SEO service providers for professional assistance. However, there are several misconceptions surrounding SEO agencies and the services they provide. In this article, we will debunk 10 common misconceptions about SEO agencies and shed light on the realities of working with these professionals.
1. SEO is a one-time fix
One of the most common misconceptions about SEO agencies is that they can provide a one-time fix for your website's optimization. In reality, SEO is an ongoing process that requires continuous effort and adaptation. Search engines frequently update their algorithms, and competition in the online space is constantly evolving. An SEO agency will work with you to develop a long-term strategy that includes regular monitoring, analysis, and optimization to keep your website in line with the latest best practices and algorithm updates.
2. SEO agencies can guarantee top rankings
While SEO agencies can certainly improve your website's rankings, it is important to understand that they cannot guarantee specific positions on search engine results pages (SERPs). Search engine algorithms are complex and constantly changing, and the ranking factors are not fully disclosed. An ethical SEO agency will focus on optimizing your website for relevant keywords, improving user experience, and building high-quality backlinks. They will work towards improving your website's visibility and organic traffic, but top rankings are influenced by various factors beyond their control.
3. SEO is all about keyword stuffing
In the early days of SEO, keyword stuffing (repeating keywords excessively) was a common practice. However, search engines have become more sophisticated and now penalize websites that engage in keyword stuffing. An experienced SEO agency understands the importance of creating high-quality, engaging content that provides value to users while incorporating relevant keywords naturally. They focus on optimizing your website's content, meta tags, and other on-page elements to enhance its relevance and visibility in search results.
4. SEO agencies can provide instant results
SEO is a long-term strategy that requires patience and persistence. It takes time for search engines to index and rank websites based on their optimization efforts. While an SEO agency can implement various tactics to improve your website's visibility, it is important to have realistic expectations about the timeline for seeing significant results. Building organic traffic and improving rankings is a gradual process that requires consistent effort and continuous optimization.
5. SEO agencies only focus on rankings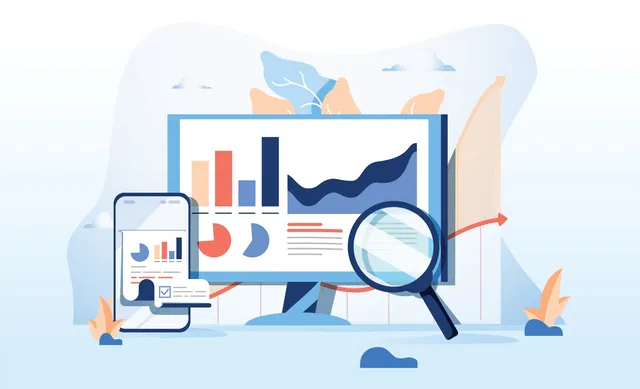 While rankings are an important aspect of SEO, they are not the sole focus of an SEO agency. A reputable agency understands that the ultimate goal of SEO is to drive targeted organic traffic and conversions. They will work on optimizing your website's content, user experience, site structure, and technical elements to improve overall performance and increase user engagement. An experienced SEO agency understands the importance of aligning SEO efforts with your business objectives to generate tangible results.
6. SEO is a standalone service
SEO is not a standalone service but rather an integral part of a comprehensive digital marketing strategy. An effective SEO strategy works in conjunction with other marketing channels, such as content marketing, social media, and paid advertising. A reputable SEO agency will consider your overall marketing goals and develop a strategy that integrates SEO with other marketing initiatives to maximize results.
7. SEO agencies can manipulate search engines
Contrary to popular belief, SEO agencies cannot manipulate search engines or guarantee specific outcomes. Search engines strive to provide the most relevant and valuable results to digital marketing agency, and websites and they constantly update their algorithms to improve the search experience. Ethical SEO agencies focus on optimizing websites according to search engine guidelines, providing valuable content, and enhancing user experience. They aim to work in harmony with search engines rather than attempting to manipulate them.
8. SEO is all about link building
While link building is an essential aspect of SEO, it is not the sole focus. Link building involves acquiring high-quality backlinks from reputable websites to improve your website's authority and reputation. However, modern SEO also emphasizes content quality, user experience, technical optimization, and mobile responsiveness. An experienced SEO agency will develop a comprehensive strategy that encompasses various aspects of SEO to provide holistic optimization for your website.
9. SEO agencies have secret techniques
There are no secret techniques or shortcuts to effective SEO. Ethical SEO agencies follow industry best practices, adhere to search engine guidelines, and implement proven strategies to improve your website's visibility. They stay updated with the latest trends and algorithm changes and continuously refine their approach based on data and analysis. Transparency and communication are key in a successful partnership with an SEO agency.
10. SEO agencies are expensive
The cost of SEO services can vary depending on the scope of work and the agency you choose. While SEO agencies do require a financial investment, it is essential to consider the long-term benefits and return on investment (ROI) that SEO can provide. A well-executed SEO strategy can lead to increased organic traffic, improved rankings, and better visibility for your business. Ultimately, the cost of SEO should be viewed as an investment in your online presence and business growth.
Key points of Misconceptions about SEO agency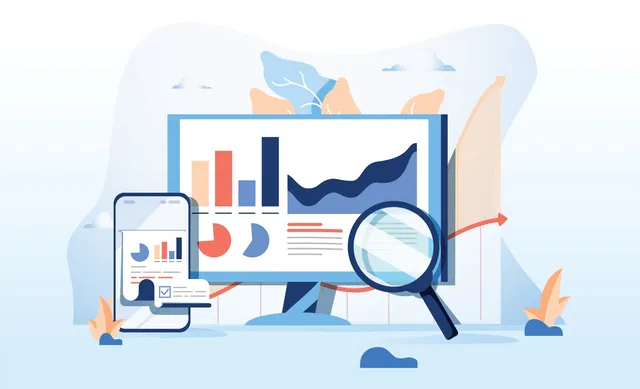 SEO agencies can't guarantee instant or overnight results.
SEO is an ongoing process, and results may take time to show.
SEO agencies don't have control over search engine algorithms.
SEO is not just about keyword stuffing; it involves a holistic approach.
SEO is not a one-time fix but requires continuous monitoring and optimization.
SEO agencies cannot manipulate search engine rankings through unethical practices.
SEO is not a standalone solution; it works best when integrated with other marketing efforts.
SEO is not just about getting traffic; it's about attracting the right audience and driving conversions.
SEO agencies should focus on long-term strategies rather than short-term gains.
SEO is not a substitute for a quality website and user experience.
SEO agencies should prioritize ethical and white-hat SEO practices to maintain credibility.
Conclusion
Understanding the realities of working with an SEO agency is crucial for businesses looking to optimize their online presence. By debunking common misconceptions about SEO agencies, you can make informed decisions and set realistic expectations for the outcomes of your SEO efforts. An experienced and reputable SEO agency will work collaboratively with you, focusing on long-term strategies, continuous optimization, and delivering measurable results. Partnering with an SEO agency can provide the expertise, resources, and guidance needed to enhance your website's health, improve organic rankings in PPC marketing, and drive meaningful results in the competitive online landscape.